Sea Witch Botanicals is a small family business in Bellingham, Washington. We started this company to make a positive impact on the health of people and the environment through education, outreach, and offering high-quality all-natural alternatives to home and body products that are typically lousy with synthetic fragrances, methylparabens, and other nasties.
We seek to offer natural and ethical alternatives to the home and body products on the market today. We source fair trade ingredients where necessary and opt for non-GMO and organic ingredients as needed. Our products are crafted using purchased green energy; wind, solar, and other sustainable energy alternatives. We even took it upon ourselves to install solar panels on our home! We continue to give to charities, clean up our parks, and fight the good fight.
Your advocacy directly impacts our lives and the communities we support. Feel free to reach out with any questions and come visit us in person at the shows we attend.
NATURE MISSES YOU.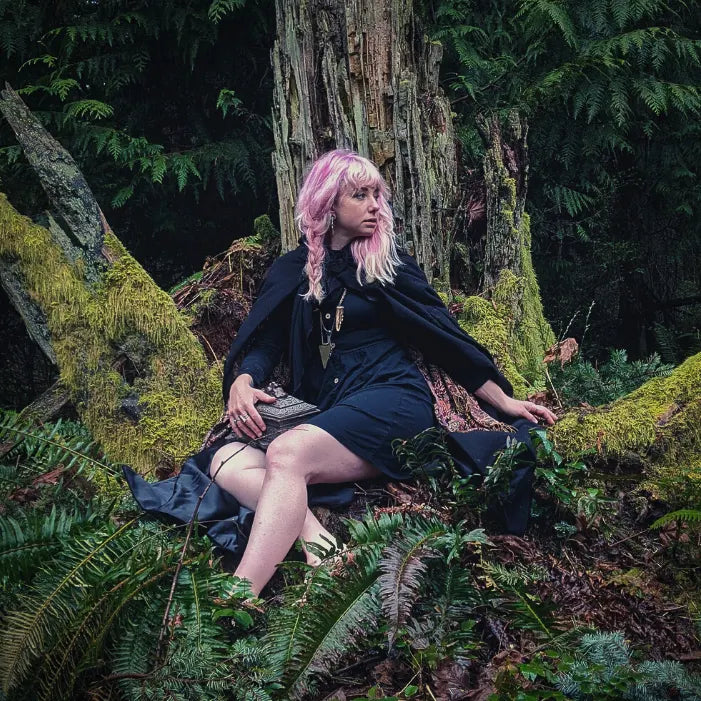 Alesia, CEO and Master Crafter
Certified aromatherapist Alesia is the founder & master crafter here at Sea Witch Botanicals, whipping up intoxicating scents and creating the highest quality home & body products you can find.
Zodiac: Leo
Favorite Product: Soothing Facial Toner
Favorite Sustainability Hack: Compost at home if you can, it's great for your garden and gives you a great sense of what food waste you produce.
Other Loves: mediation, hiking, playing with my daughter, gardening, looking for beach glass, reading, spell crafting.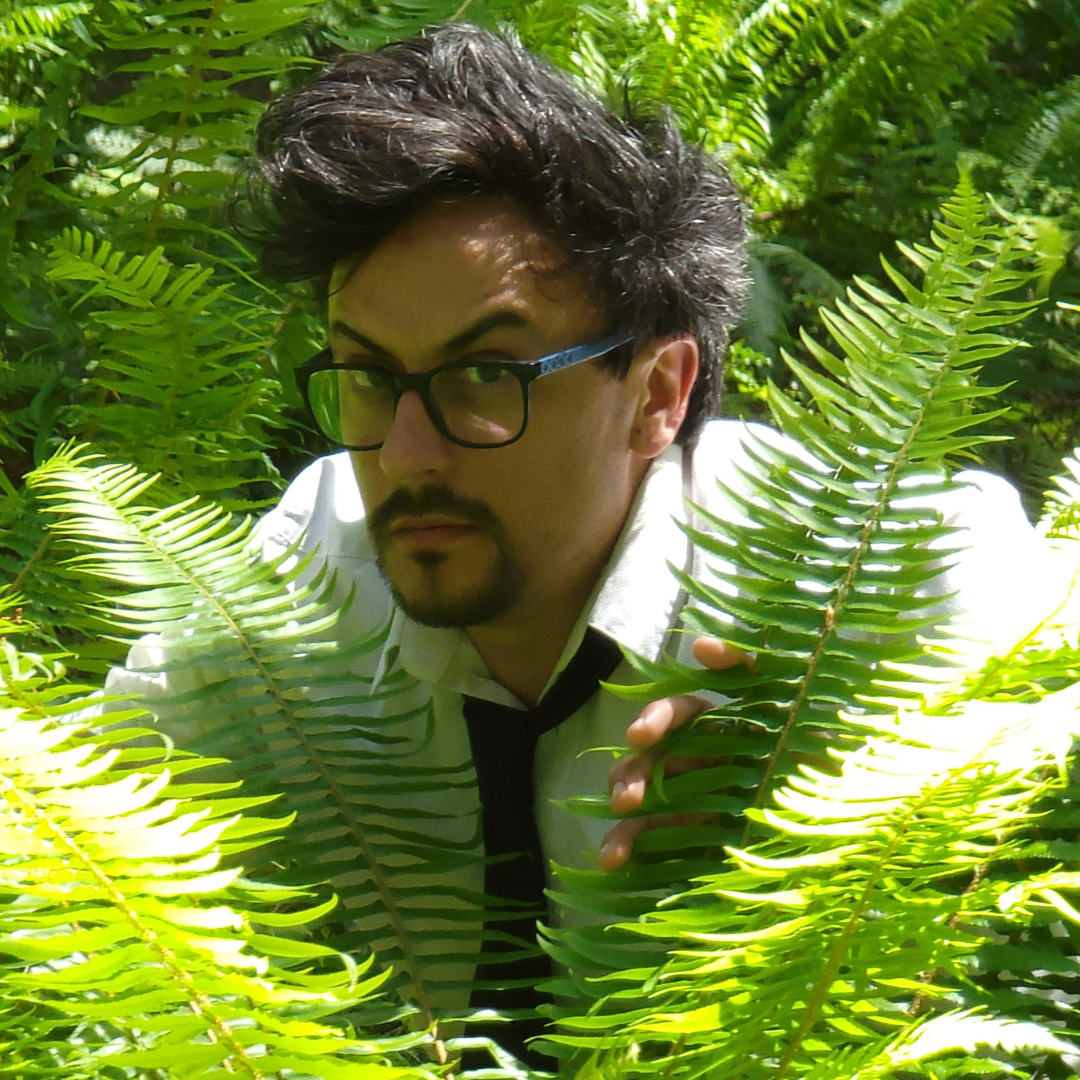 Jhustin, President and Co-Founder
Co-founder and digital marketing expert Jhustin brings his analytical and design skills to the team. He does everything from label design to web development, and manages the marketing team.
Zodiac: Cancer
Favorite Product: Midnight Wood Nymph 
Favorite Sustainability Hack: Buy less stuff!
Other Loves: playing video games, hanging out with my daughter, working into the wee hours of the night, and creating spreadsheets.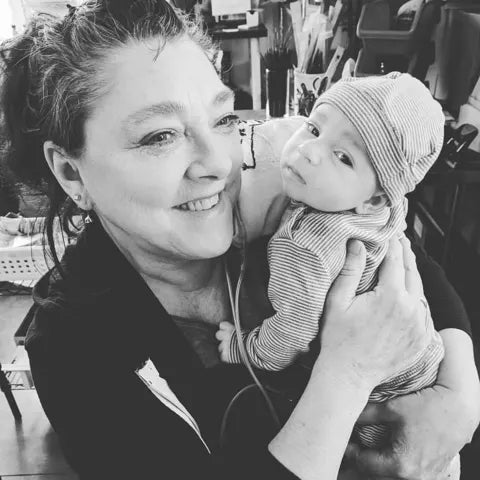 Marian, Lab Mama
Marian is a volunteer, lab mom, and passionate Sea Witch who simply enjoys being in the lab with the crew!
Zodiac: Gemini
Favorite Product: My favorite product is the facial collection. The facial toner is my absolute favorite, I love to store it in the fridge in the summer for a cool refreshing mist.
Favorite Sustainability Hack: I always wash my recycling before putting it in the recycling. Did you know if recycling is dirty from food waste, it contaminates the recycling stream and gets thrown in landfill?!
Other Loves: Spending time with my granddaughter Ripley. I also enjoy trying new recipes, or making a solid classic like cinnamon rolls.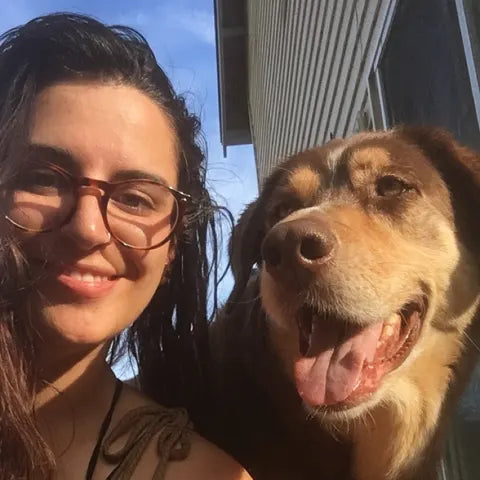 Marina, Production Manager
Marina oversees projects all the way from development to final product.
Zodiac: Leo
Favorite Product: White Lodge veil & Mint to Be lip balm
Favorite Sustainability Hack: take your own tupperware to restaurants for leftovers.
Other Loves: I really enjoy hiking all the amazing trails we have with my dog, beach combing, and cold water swimming. I frequent the antique stores quite often, read, cook, kayak, and love plant shopping.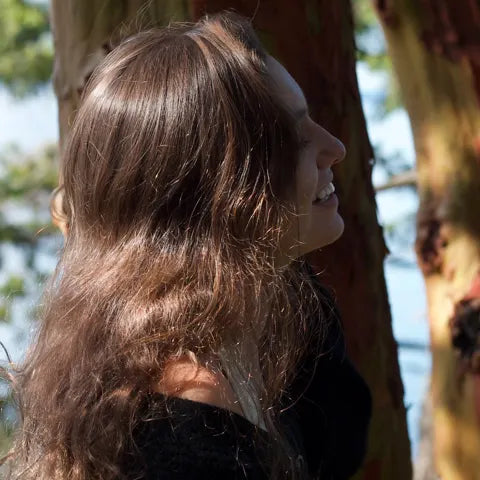 Austin, Sales Admin
Austin is in charge of workplace safety and helps in the lab with whatever needs to be done from labeling to shipping to organizing.
Zodiac: Aries
Favorite Product: Mint To Be lip balm
Favorite Sustainability Hack: reusable veggie bags—the best way to elevate your grocery game.
Other Loves: reading, reading, and reading.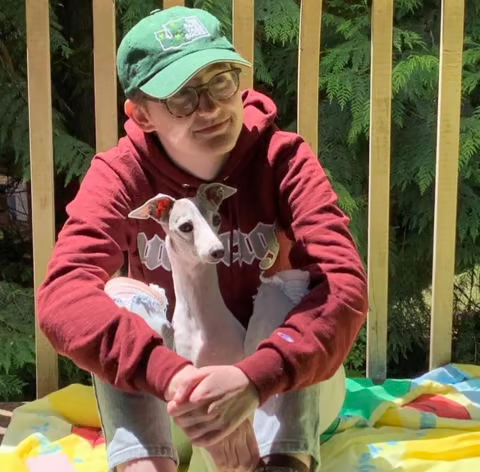 Siobhan, Production Assistant
Siobhan works in the Sea Witch lab packing incense, labeling jars, and doing a little bit of a lot of other stuff.
Zodiac: Scorpio
Favorite Product: Fae Ring solid perfume ✨
Favorite Sustainability Hack: Arts and crafts! Any recyclable materials can be transformed into a diorama, a birthday gift, a beautiful painting or sculpture, anything you want! Stretch your imagination muscles 💪🏻
Other Loves: reading, playing video games, lying in the grass, and climbing trees!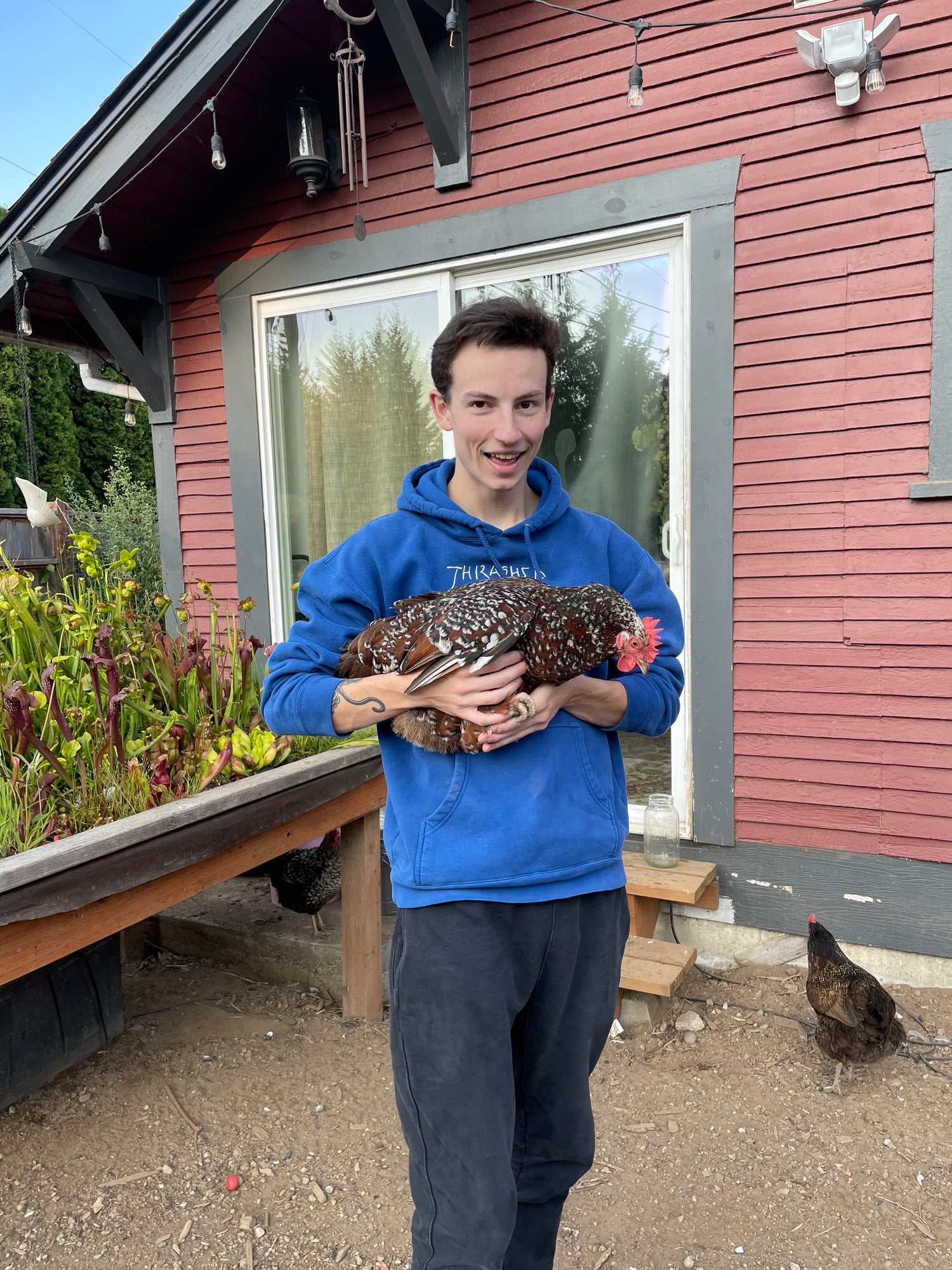 Jax, Lab Assistant
Zodiac: Leo
Favorite Product: Mint to Be
Favorite Sustainability Hack: compostable garbage bags!
Other Loves: hiking, camping, making music, and spending time with my family.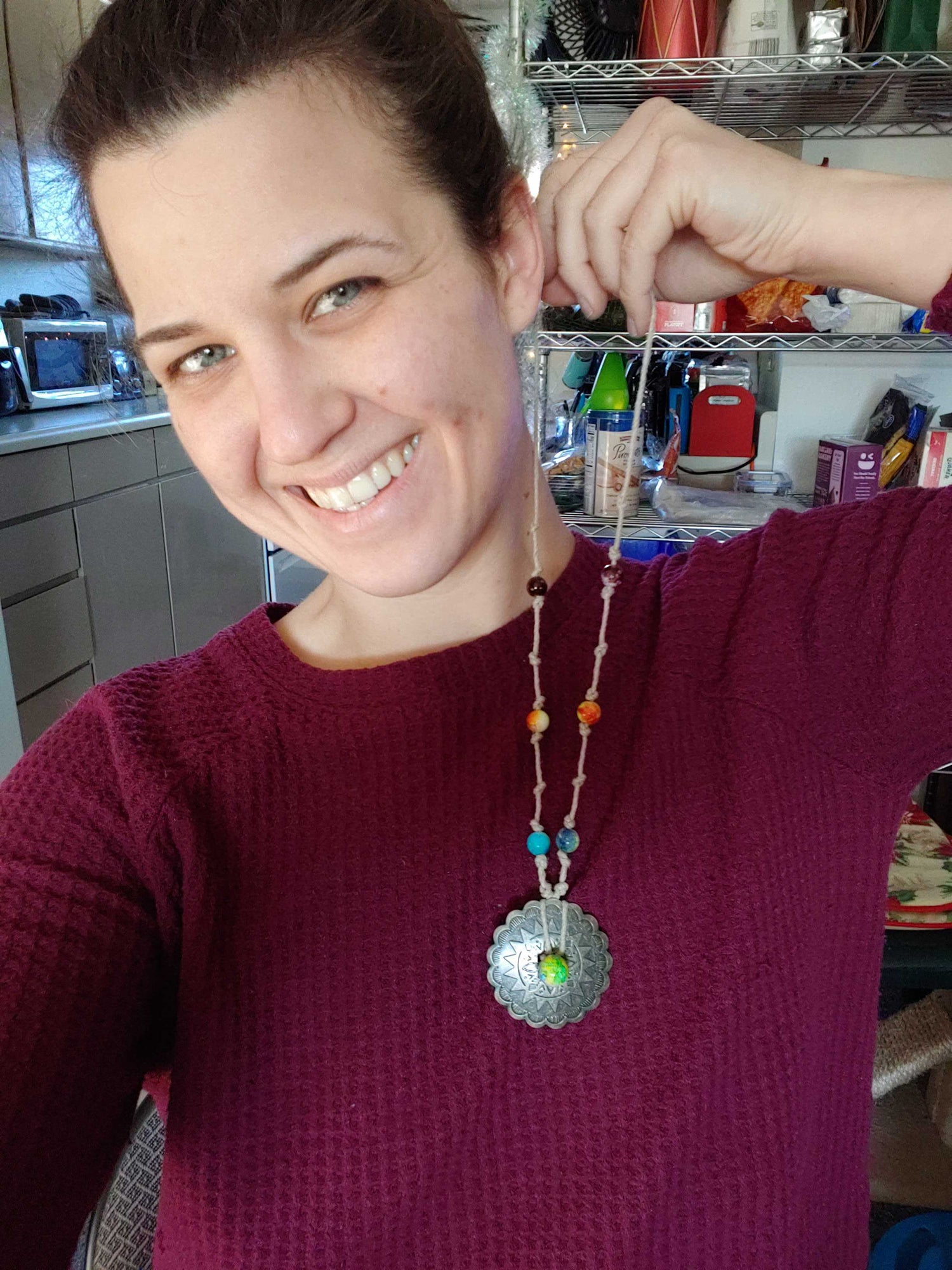 Amanda, Fulfillment Manager
Zodiac: Capricorn
Favorite Product: White Lodge candle and Woodland Salve for tattoos! 3 step facial program, no more acne since I started using these products!
Favorite Sustainability Hack: using cloth and old rags to clean instead of paper towels, and using reusable bamboo silverware instead of plastic cutlery.
Other Loves: Wood burning, drawing/painting, dance pad, concerts with my partner and playing with my kitty cat.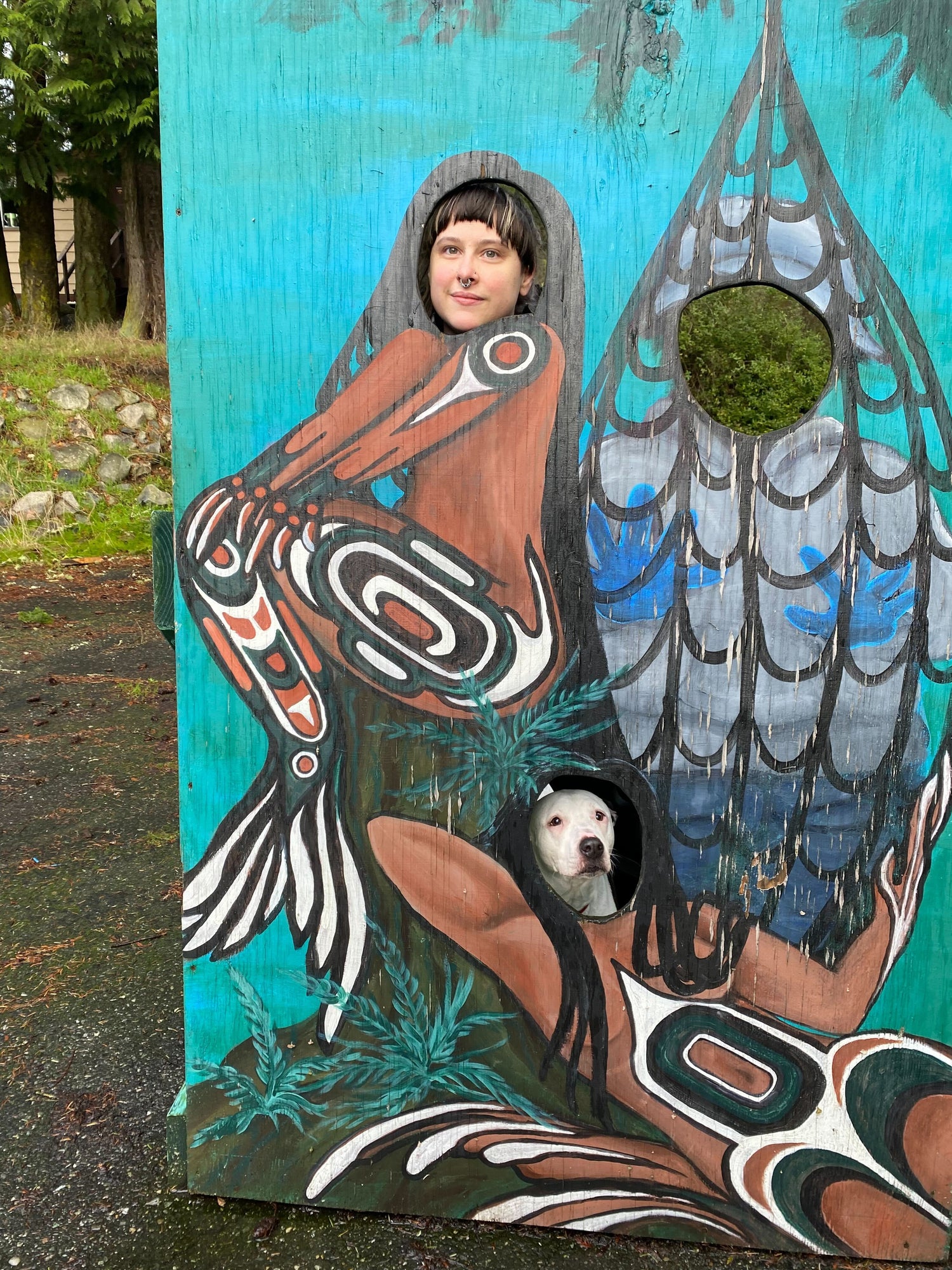 Margot, Fulfillment Specialist
Zodiac: Sagittarius
Favorite Product: Krampus Incense
Favorite Sustainability Hack: repurposing old clothes for patches, dust cloths etc.
Other Loves: biodynamic gardening, rabbits, bats, frogs, the Moon, the Sea, and of course my dogs and sheep.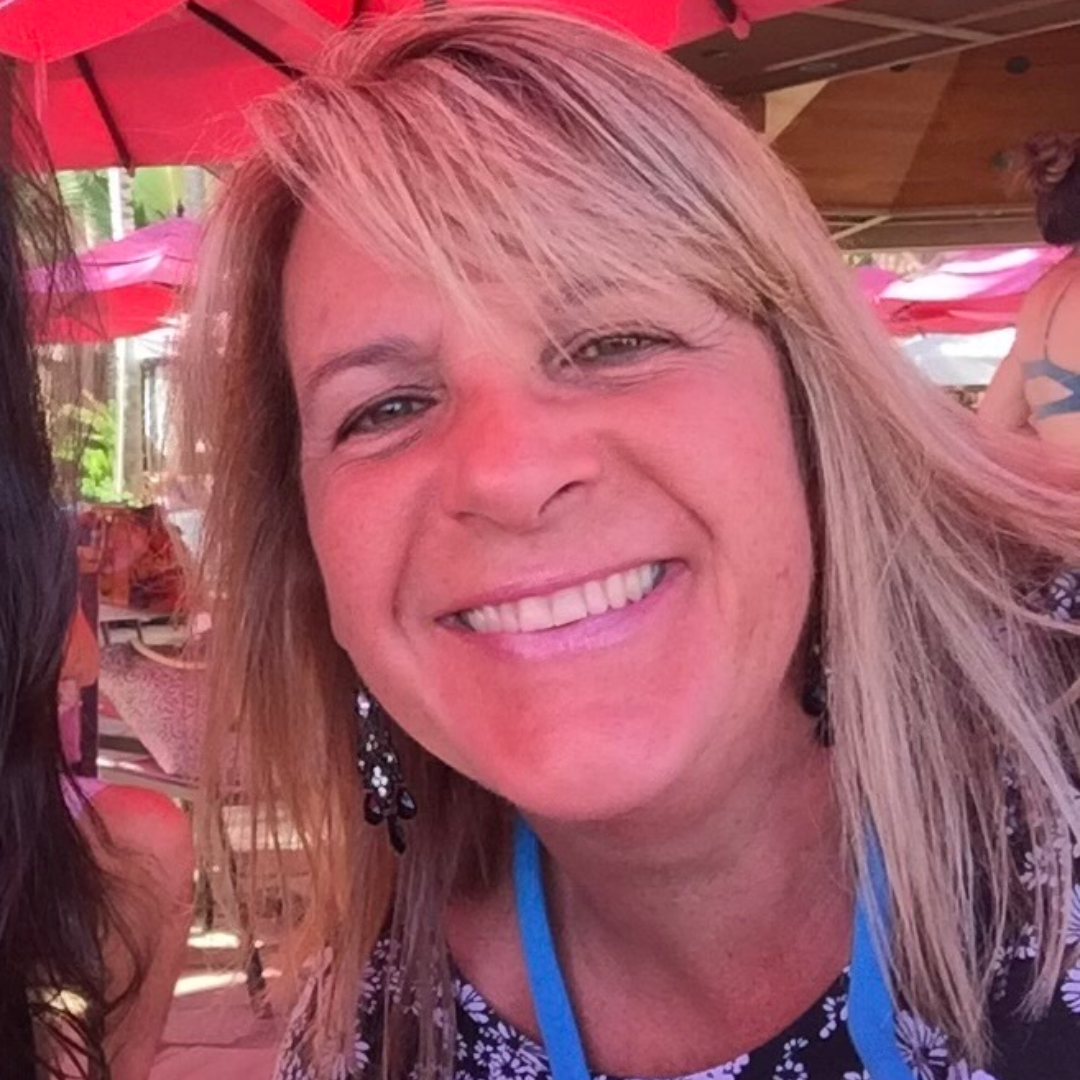 Marte, Lab Maintenance
Zodiac: Gemini
Favorite Product: Woodland Salve
Favorite Sustainability Hack: using cloth napkins instead of buying paper ones
Other Loves: my kids, my workouts, my job, books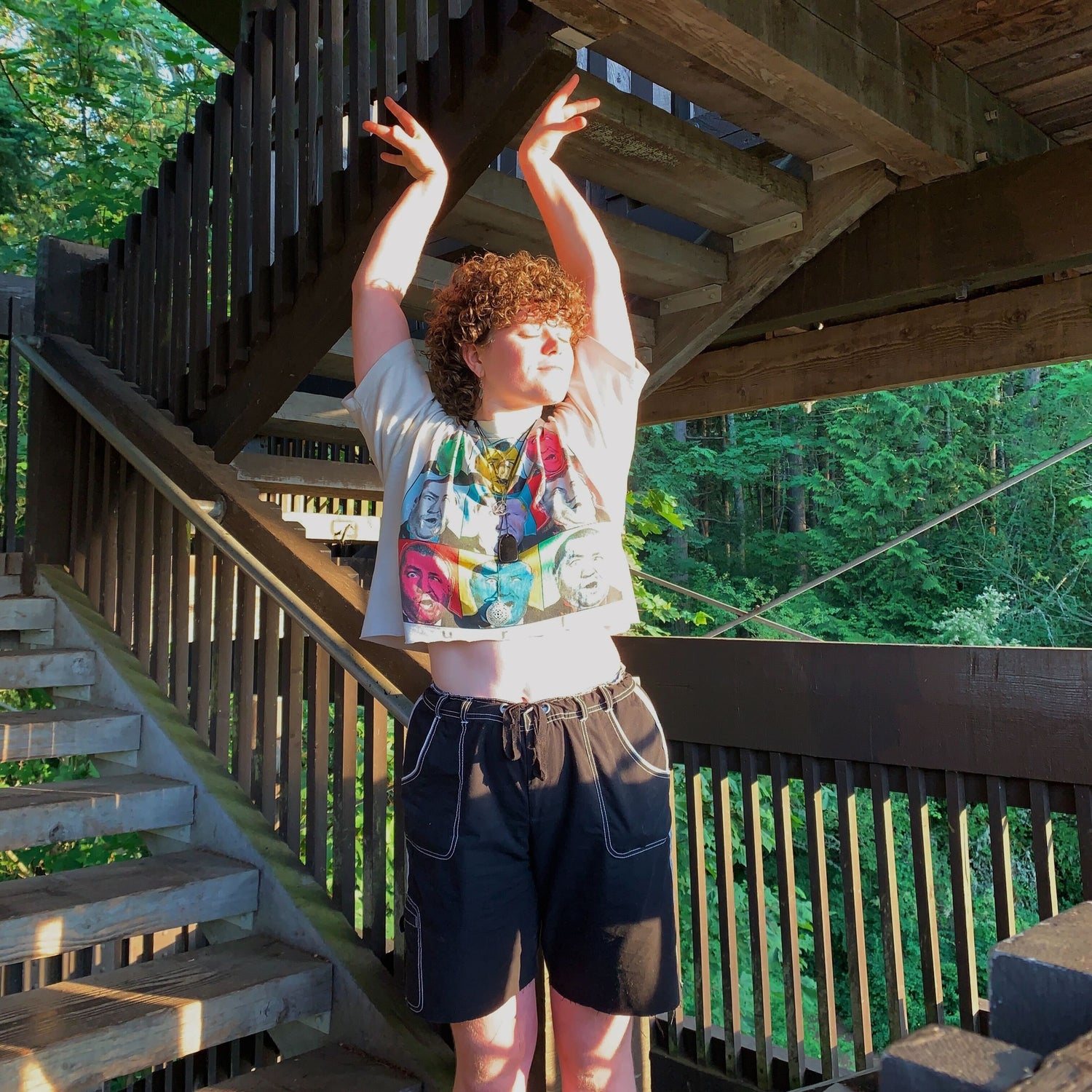 Sophie, Junior Content Specialist
Sophie is our resident Bard! From writing blogs to crafting content for social media & beyond, they sing the Sea Witch song to our communities from mountain peak to ocean valley.
Zodiac: Leo
Favorite Products: Goldberry & Hermitage solid perfumes; Imbolc & Beltane incenses; Hermitage & Herbal Renewal scented veils; Frith soap; & Gibbous deodorant!
Favorite Sustainability Hack: learning about where my food comes from & choosing local, plant-based foods when possible.
Other Loves: creative writing, dragons, ecology, climbing, conversations, MUSIC, forest walks, mountain views, oracle readings, casting spells, traveling, & traipsing through fantasy realms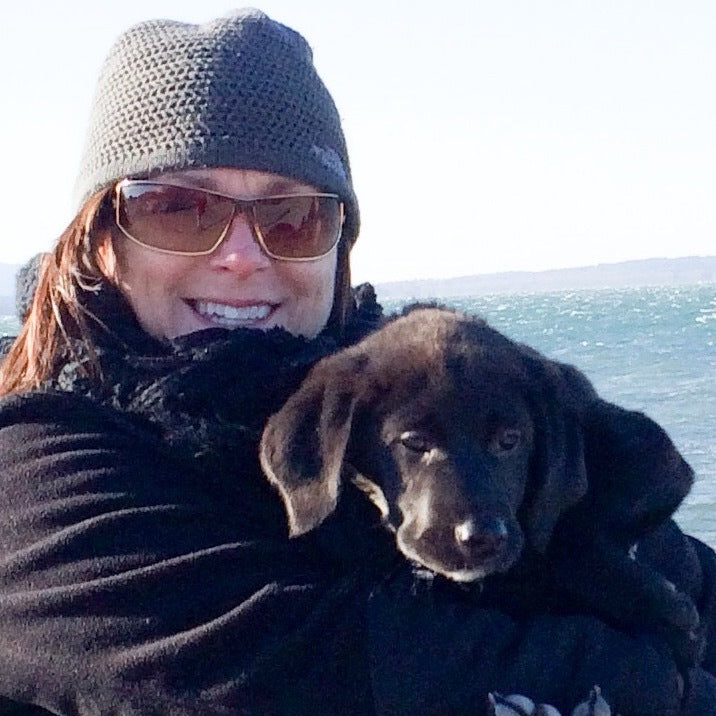 Marlin, Wholesale Sales Rep
I'm the wholesale rep reaching out to existing and new wholesale stockists regarding our product line and assisting with orders and movement of product in their stores. 
Zodiac: Virgo
Favorite Product: Herbal Renewal Scented Veil is my favorite product (I like to spray it on my mattress pad before I put new sheets on, leaves my bed smelling amazing and restful at night).
Favorite Sustainability Hack: reusing glass candle containers as glasses or vases or food jars for storage at home.
Other Loves: walking and cuddling with my dog, dinners on Sunday with my family, and love, love, love travel and wine (who doesn't!).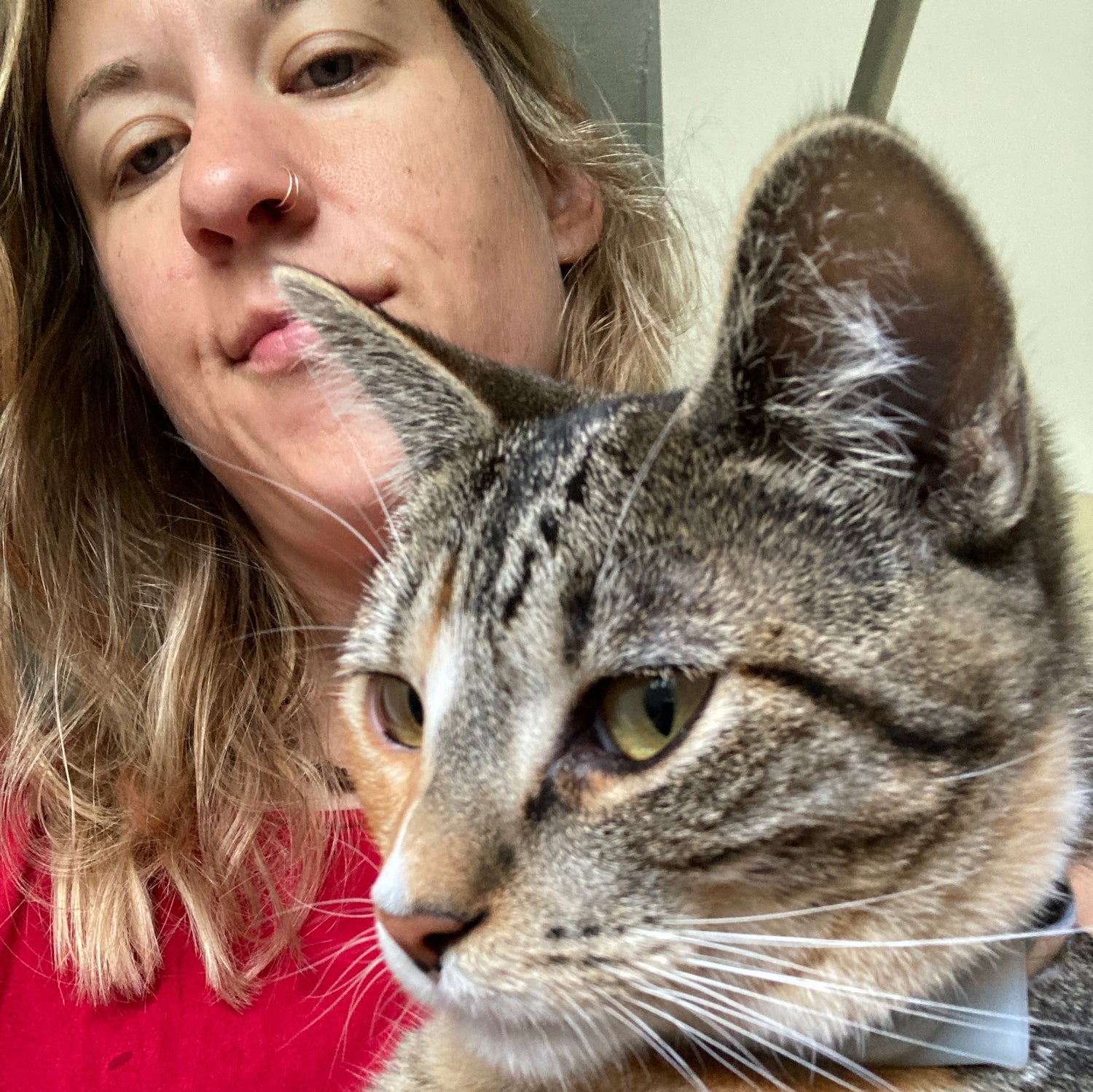 Brett, Digital Marketing Manager
Brett handles an array of digital marketing needs for Sea Witch, including planning, implementation, and analysis of retail sales and email campaigns.
Zodiac: Scorpio

Favorite Products: Litha Scented Veil, Ostara Solid Perfume, Night Nymph Solid Perfume, White Lodge Incense, Cappuccino Lip & Cheek Tint, Hermitage Candle, Canary Clean, Veritum Toner, & Lucidum Reishi Facial Oil
Favorite Sustainability Hack: growing my own food!

Other Loves: travel, plants, birds, postcards, my kittens, festivals, dinner parties, and adventures of any kind.