Customer Reviews
Write a Review
Ask a Question
09/03/2021
I recommend this product
Stellar Company
These incense sticks burn very efficiently. The fragrance is of high quality and purity. Love what Sea Witch Botanicals is doing for the planet. Would highly recommend.
Anonymous

United States
08/31/2021
I recommend this product
My favorite incense ever
I love the combination of scents in the Quoth the Raven incense, with Orange, Cinnamon, Clove Essential Oils it's my happy scents all combined. It calms me down and it's not too steering, with natural oils I find it very soothing
Allison T.

United States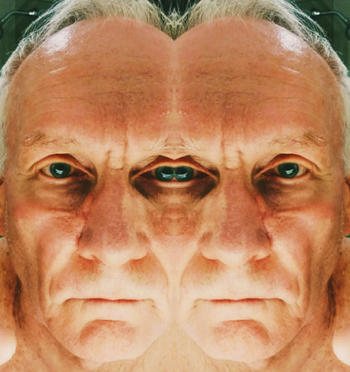 07/01/2020
I recommend this product
Excellent product and service.
Best incense I've used at a reasonable price.
Espey E.

United States
09/13/2021
Love
Great product not overwhelming aroma burns well Thank you
Hope F.

United States
09/07/2021
Great incense
I really love this incense. It's not perfumey at all. It's very earthy and pleasant.
Anonymous

United States
09/03/2021
The box even smelled good
When I opened the delivery box, scent poured out. Delicious!! Of course, incense being burned smells different that when it is not burned, but this has great decent either way!
sarah w.

United States
08/30/2021
delicious
we really love our Sea Botanicals incense!
Heather D.

United States
08/27/2021
The scent of my dreams
I found this incense at a local shop and became so obsessed with it that I had to find Sea Witch online and buy more as well as a candle in this same scent. I love it so much — its deep, comforting, energizing, and welcoming all at once. It reminds me a of Lush's Karma scent but better! The incense itself is very high quality, even more so than some other small-batch incense I've tried.
Alexandra S.

United States
08/26/2021
Truly pure incense
I've been a connoisseur for fine incense for decades. Embarking upon Sea Witch Botanicals for Quoth the Raven incense has me looking forward to testing more.
Michael P.

United States
08/26/2021
Consistent Quality
This incense collection can make any regular space feel more like a home and that's hard to find elsewhere. With the consistency to match the experience, there's nothing more you could ask for. 5 stars.
Anonymous

United States
08/19/2021
Quoth the Raven is a must have
I do enjoy all the other beautiful, clean incense by Sea Witch Botanicals but I can never go without Quoth the Raven. It's perfectly inspiring, warm, and comforting scent. Overall the incense do burn clean and never overwhelming, truly top quality.
Anonymous

United States
08/15/2021
Don't keep this to yourself....
I was in search of all natural incense and came across Sea Witch Botanicals. I was intrigued by the scents and excited about the all-natural plant-based ingredients. I love fall and wanted to get an incense that captured the season. I bought Quoth the Raven not only for myself but for two of my closest friends who also love fall. We are in agreement that the scent is pure heaven. Not only will I be back, but my friends had to know where I found it and will be making future purchases too!
Heidi S.

United States
Other folx ordered these, too