Quoth the Raven Incense: with All-Natural Orange, Cinnamon, & Clove Essential Oils

Regular price

Sale price

$12.00
Shipping information

Retail orders are typically shipped in 5-8 business days of purchase, but please be patient as we are a small team making goods carefully and lovingly by hand. We ship packages out Monday - Friday. Requests for shipping information can be sent to hifriend@seawitchbotanicals.com. We are always happy to help.
Satisfaction Guarantee

Your satisfaction is our top priority. If you are not satisfied with your purchase, we will gladly refund you if bought online from our store within 30 days, or can find a substitute product. 

To complete your return, we require a receipt or proof of purchase. You can reference your order number, which would have been emailed to you.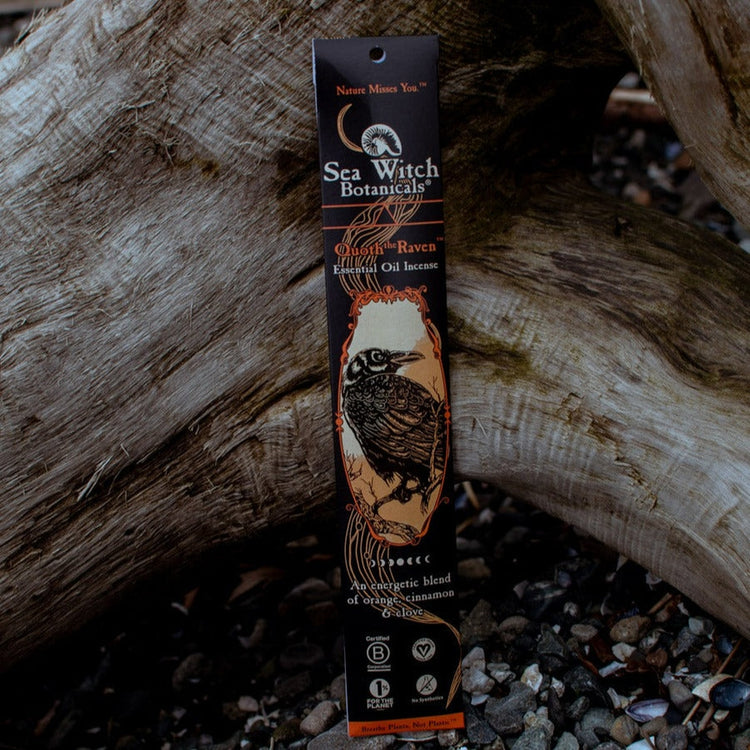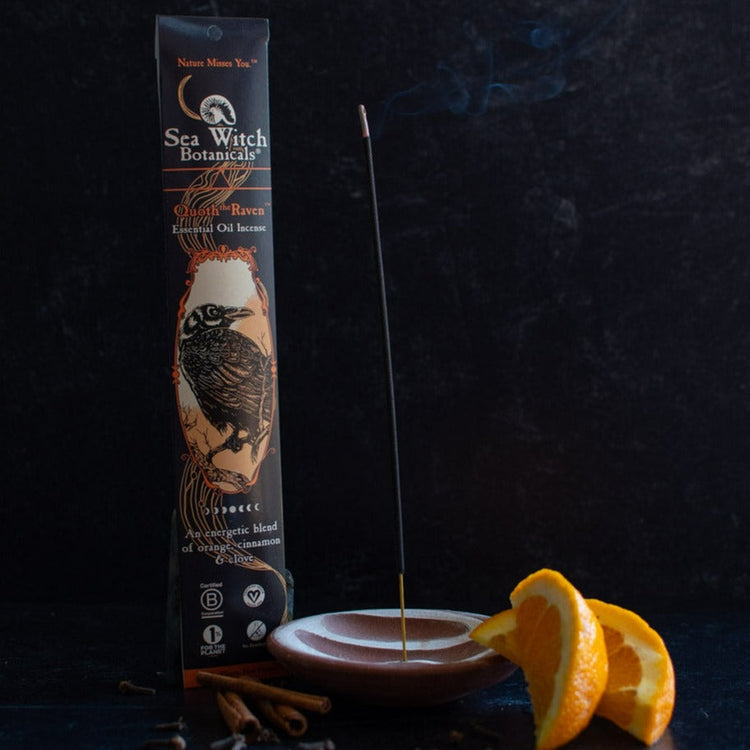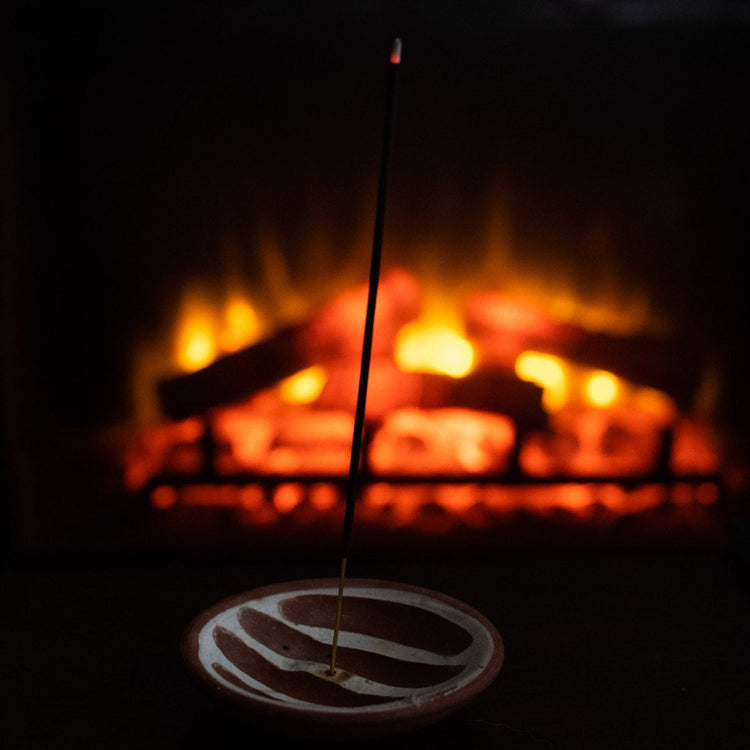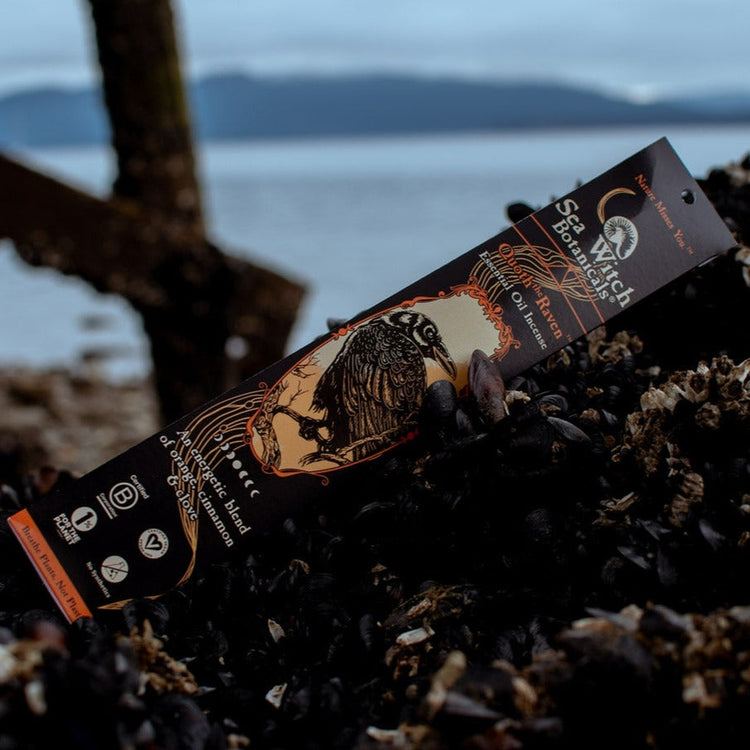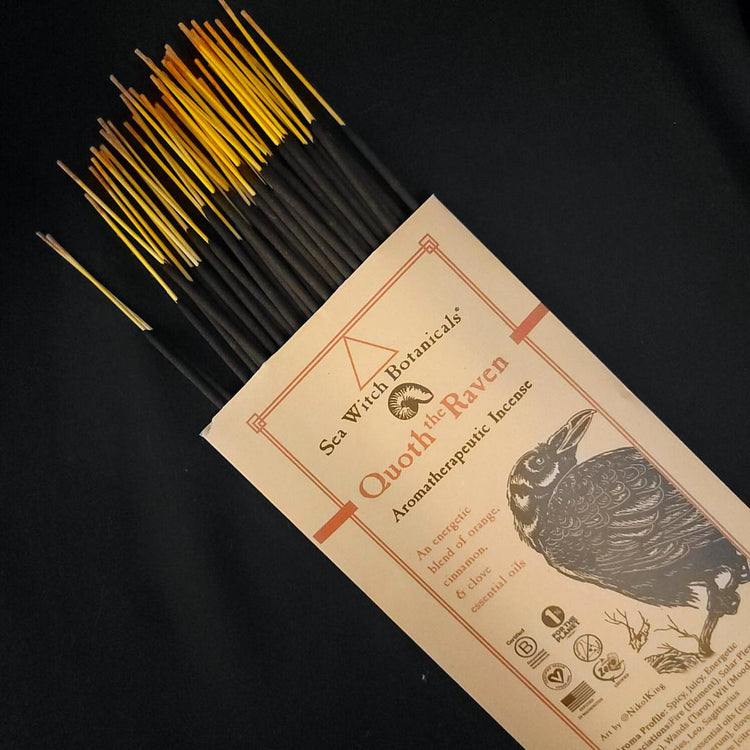 Quoth the Raven Incense: with All-Natural Orange, Cinnamon, & Clove Essential Oils Info
Fire Element Aligned.
No Synthetic Fragrances.
Certified Vegan

Quoth the Raven ™ incense from Sea Witch Botanicals features a sultry blend of orange, cinnamon and clove essential oils. It pairs best with deep dark secrets, the glow of yellow street lamps through the rain on your window, or the scratching of a quill pen across an eager page. 
Use this incense when you need to connect to your personal power & confidence. Release boredom and self-doubt while you feel the flame of passion & inspiration radiate from within.

Do you adore the smoky sensual mystique of incense, but hate the migraine? Sea Witch Botanicals presents a complete line of All-Natural, Essential Oil based, Air-Purifying Incense
Features:
Orange, cinnamon, and clove aroma profile

Associated with Fire / South / Summer / Solar Plexus / Wands (tarot)

Zodiac signs: Aries, Leo, and Sagittarius

20 Incense sticks packaged in a recyclable box.

50 piece eco-sets

come in a compostable bag
Ingredients:
Orange, Clove, and Cinnamon Essential Oils, Charcoal, Natural Resins, Bamboo Stick, Hand painted with natural clay-based paint
Made from plants, not plastics.
Unlike most incense blends, ours contain only pure essential oils. We never use synthetic petroleum-based fragrances that fill your home with airborne phthalates and parabens. Those endocrine disruptors can damage our body's natural hormone levels, causing all sorts of short and long term issues. Yuck!
We believe in keeping our waterways clean, and that starts with cleaning the air we breathe. Crafted without any chemical preservatives or synthetic fragrances, our incense sticks are made with bamboo-derived activated charcoal that purifies the air as you burn incense.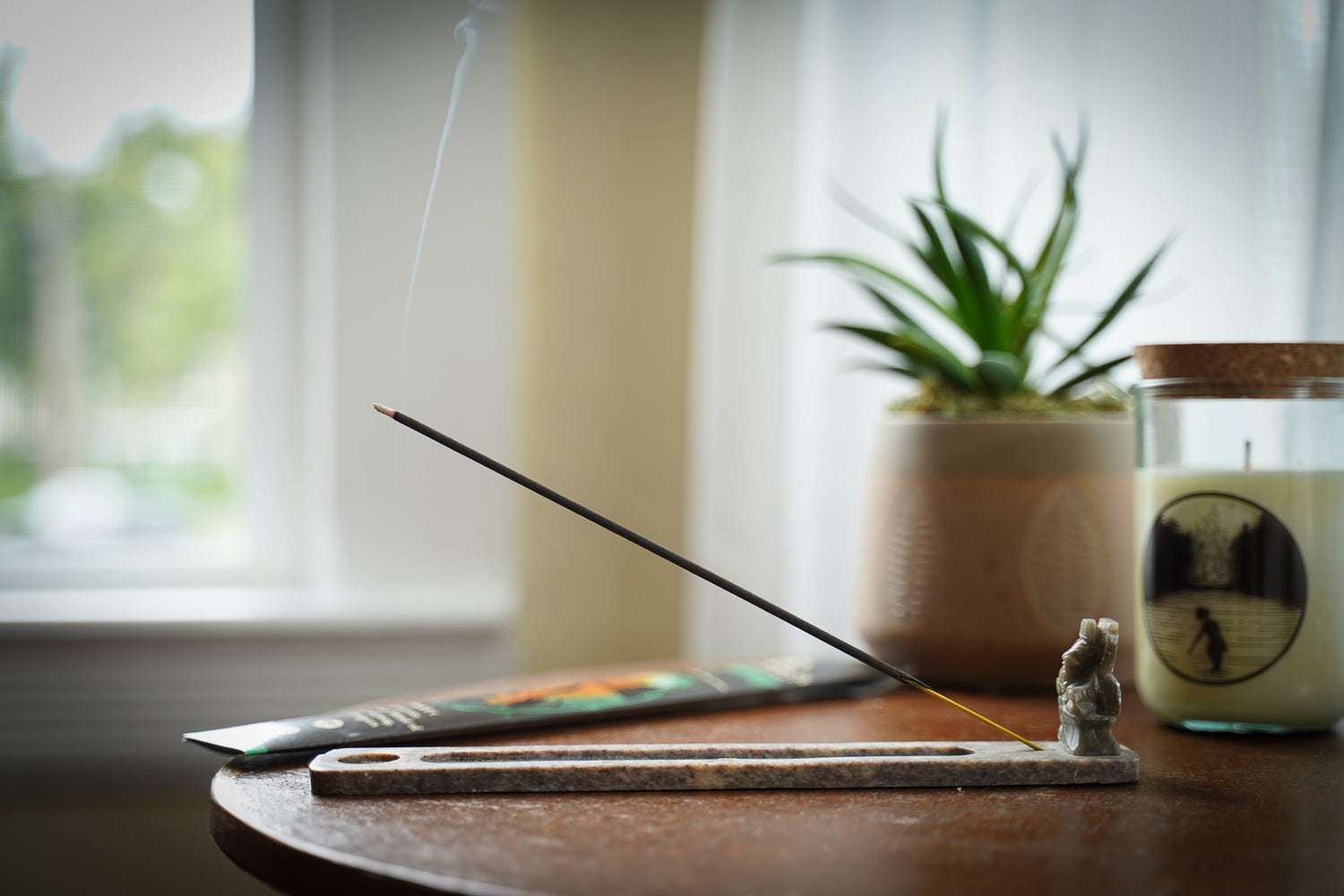 Low Smoke, No Synthetics
Our charcoal incense produces less smoke than other incense, for a gentler experience and more pure aroma from our essential oil infusions. The scent lingers, but doesn't overstay its welcome.
Shop All Incense